Listing the many Guinness World Records the WBC holds
Guinness World Records, known until 2000 as The Guinness Book of Records, is a reference work published annually that contains a collection of world records that recognizes unique achievements of every kind.
The World Boxing Council has been recognized repeatedly by Guinness World Records. Today we will remember some of the most important records:
The longest sports leader. – The lifetime President of the World Boxing Council, José Sulaimán Chagnón, was the WBC President for 38 years and 41 days.
The most attended world title fight. – On February 20, 1993, Julio César Chávez defeated Greg Haugen at the Estadio Azteca, in Mexico City, with an attendance of 132,274 spectators.
The boxer with the most wins in world title bouts. – Julio César Chávez had 31 victories while competing in WBC world titles.

The sports trophy that has reached the furthest from the earth. – The WBC green and gold belt was brought to the "Baikonur Cosmodrome" space station, reaching an altitude of 443 kilometers.
The oldest boxer to be world champion. – Former champion Alicia Ashley from Jamaica, held the WBC Bantamweight World Title until age 48.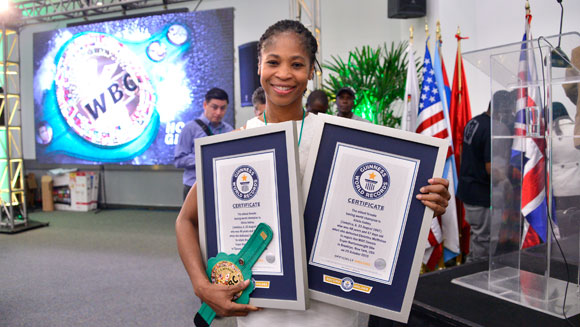 The fight with the most box office sales. – The fight between Floyd Mayweather Jr. and Manny Pacquiao in 2015 earned the highest tickets sale in history at $ 72,198,500.
The youngest super middleweight world champion to win the title. – David Benavidez for winning the 168-pound title at age 20 and 265 days old.
The brothers with the most wins in world title bouts. – Vitali and Wladimir Klitschko had 40 wins with the world title at stake.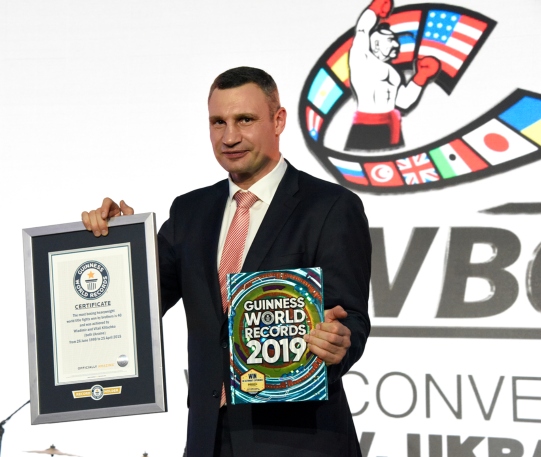 The boxer with more time being the undisputed champion. – Cecilia Braekhus, welterweight world champion, has been an undisputed champion (WBC, WBA, IBF, WBA) for more than 6 years, with a reign of more than 11 years (WBC), remaining undefeated in 36 bouts.
HÖRFA are proud sponsors of Global Boxing News